1 event,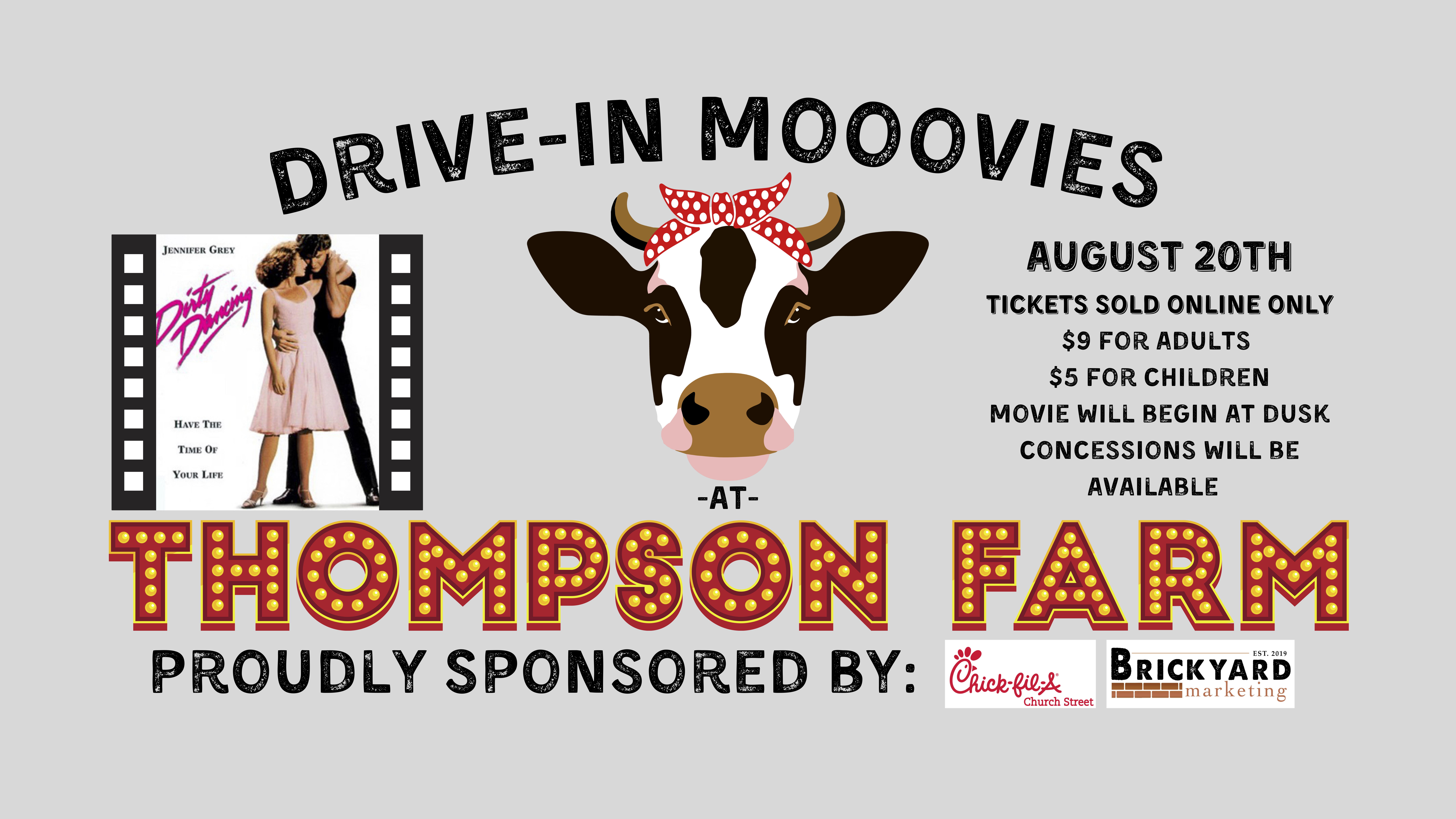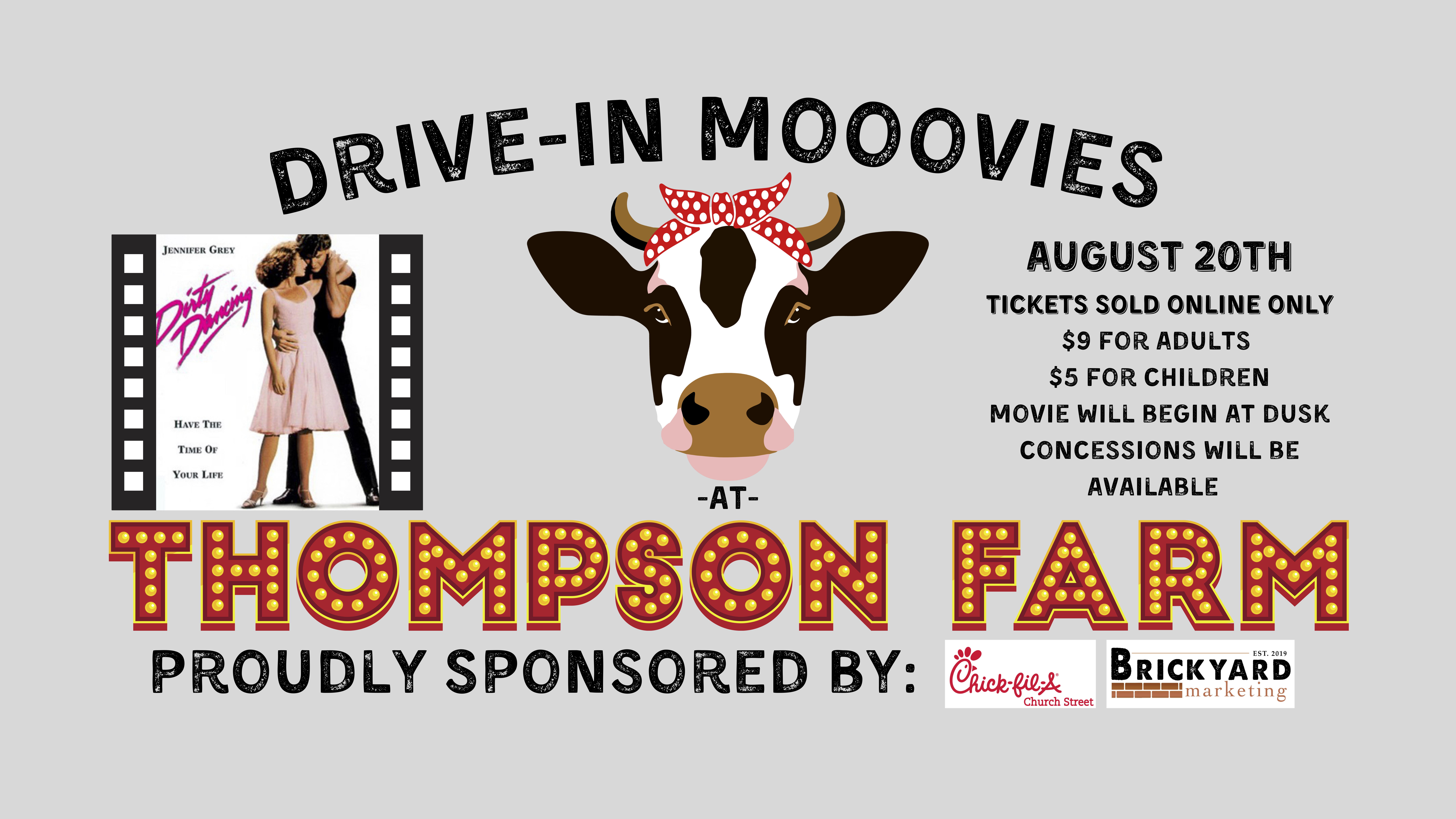 On August 30th, will be featuring Dirty Dancing!
Tickets will be sold at the gate the night of the event.
The gates will open at 7:30 PM and the movie will begin promptly at dusk.
Prices per person:
Adults (Ages 12&up)- $9.00; Children (Ages 3-11) $5.00; Ages 2 and under are free.