ALL NEW Norma's Play Area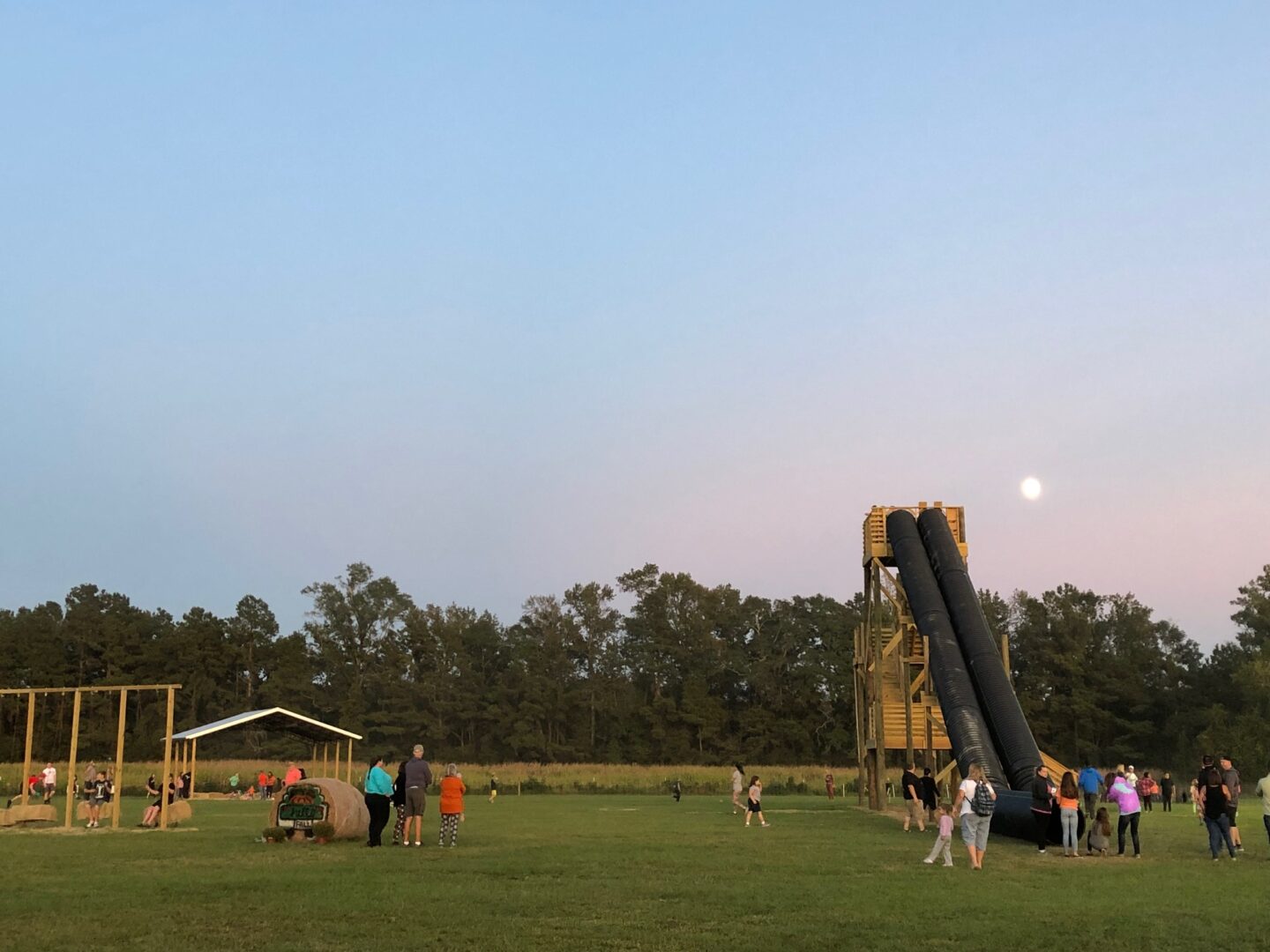 Welcome to the ALL NEW Norma's Play Area
We have some old fashioned games and activities as well as fun new ones to enjoy. Some of these include duck races, feeding our farm animals, bull roping, a giant slide and more. Scroll down to see what is new for 2020 and what fun things we have on our farm.
TWO Giant Jump Pads:
These are giant inflatable jumping pillows that provides kids and adults of all ages a guaranteed fun time. The flat surface allows for children and adults to jump at the same time. These are going to be an awesome addition to our farm this fall!
Tricycle Track:
Your little ones can race around on tricycles and become a little Farm Racer. These trikes are in the shaded area of Norma's Play Area so that children can get out of the sun and race around our new track.
Duck Races:
Race your ducks down the luge using antique water pumps. This is guaranteed to be a splashing fun time!
Petting Zoo:
Enjoy spending one on one time with our miniature animals here at the farm! Get up close and personal with our miniature sheep and miniature goats. They love the company and you will too!
Horse Swings:
Our horse swings are a staple on Thompson Farm. All the kids love to swing on these handmade tire horses.
Animal Feedings:
Check out our Meet the Animals section to learn about all the animals we have on the farm. We have everything from miniature goats to American Buffalo! While you are on the farm make sure you say hello to all of our many NEW farm friends!
Giant Slide:
Adults and kids alike enjoy our 80ft slide year after year. This is always a great photo op as well!
Tire Playground:
We have many sizes of tires to climb on, in, and around.

Hay Swings:
Who doesn't love a good hay swing? We have four for you and your littles to swing on and take the cutest pictures! The kids will have a blast and you can get cute photos at the same time. What a win win!
Corn Maze:
Six and a half acres of ears and ears of fun! See if you can make it through our special design and not get lost! Adults have just as much fun as the kiddos in our maze year after year!