Meet our Animals
We have over 40 animals and 15 different species of animals here at Thompson Farm. They include Brahman Cattle, American Buffalo, Water Buffalo, Zebu, Miniature Donkey, Miniature Babydoll Sheep, Miniature Goats, Alpaca, and even a 105 pound African Spurred Thigh Tortoise!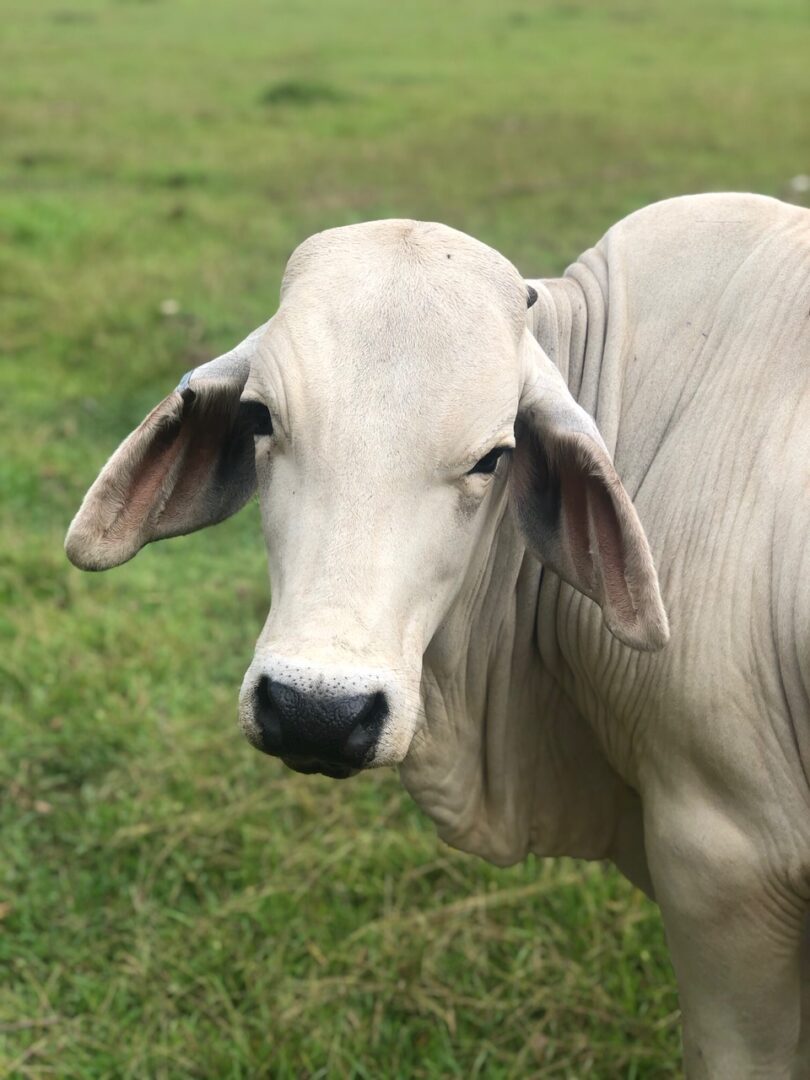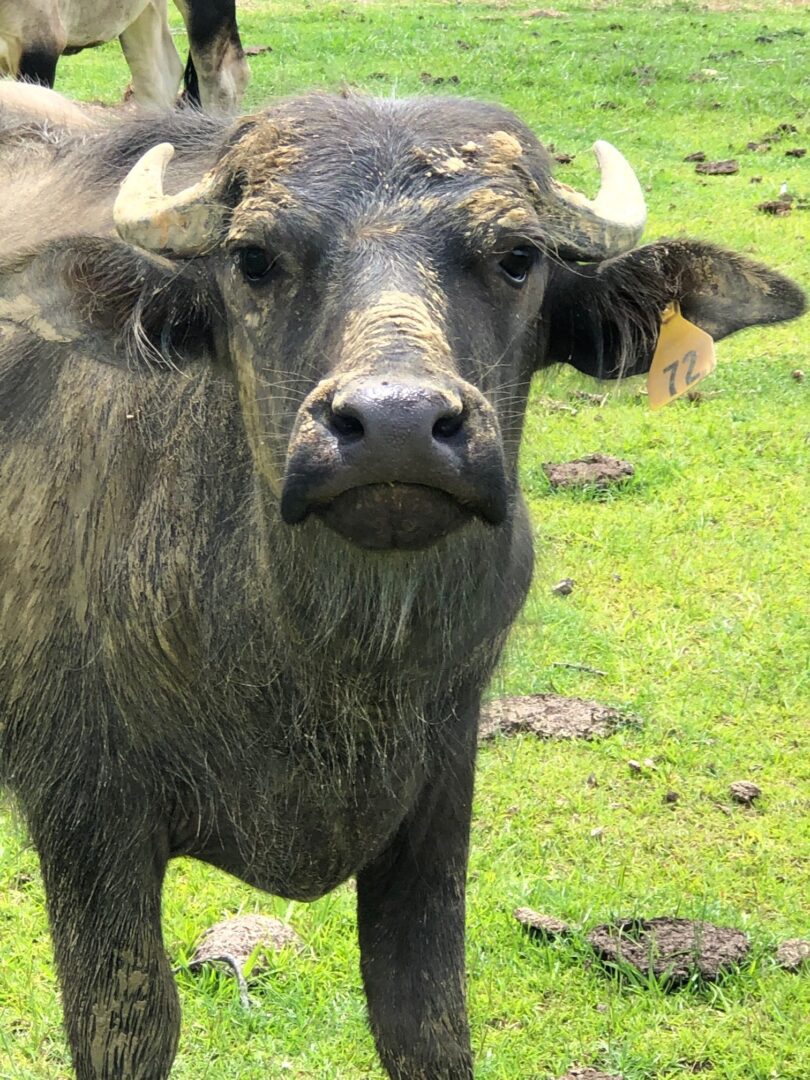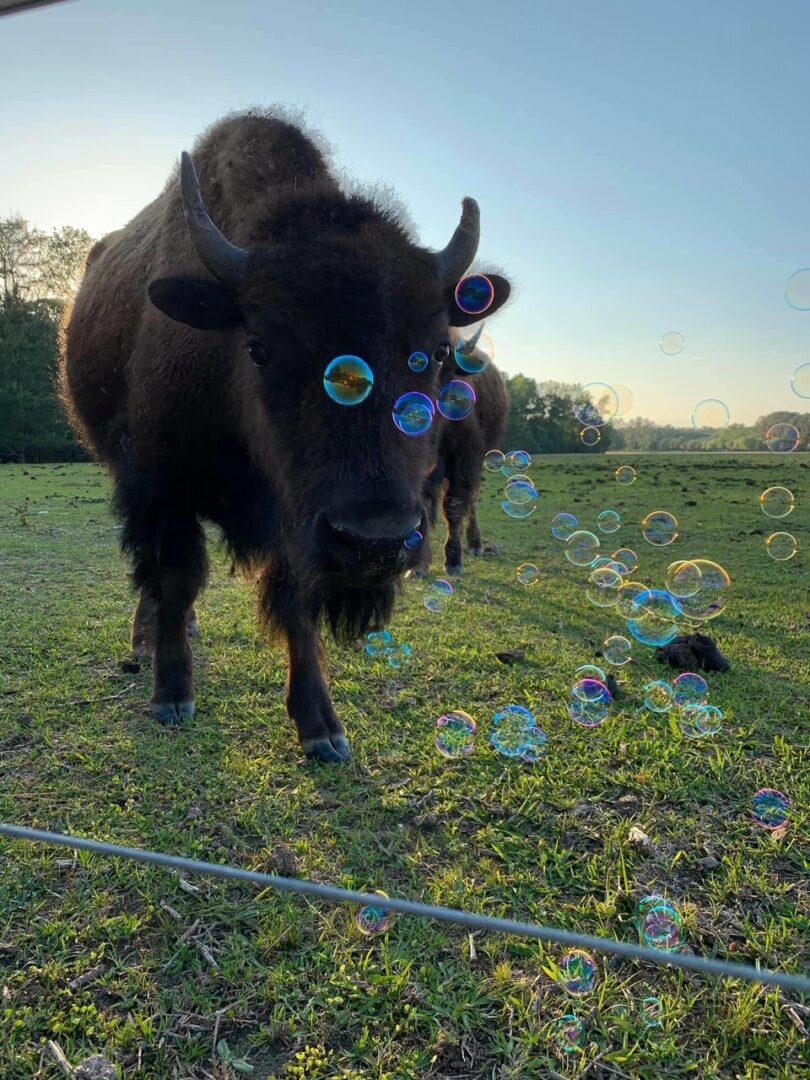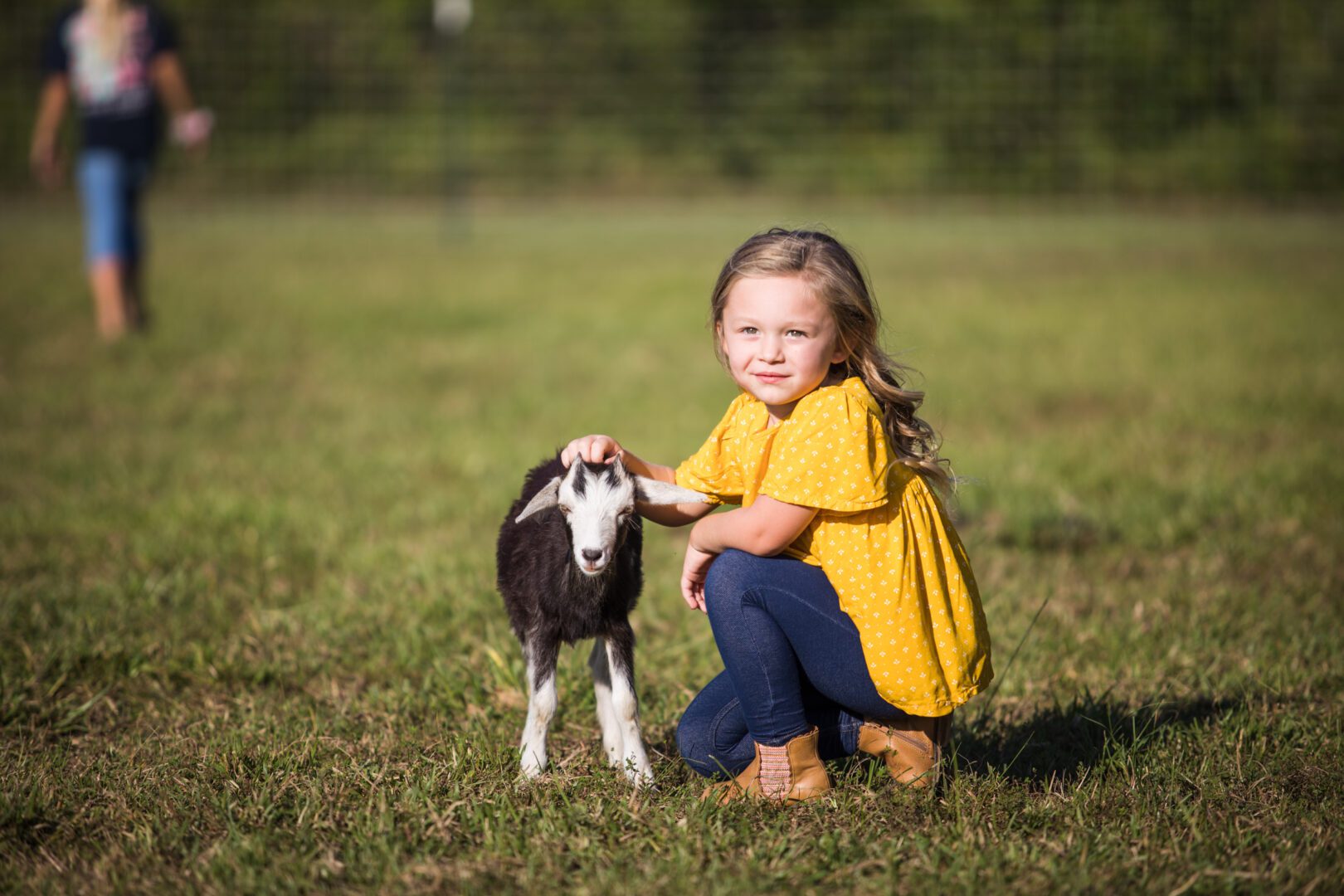 Brahman Cattle:

On Thompson Farm we are lucky to have two (2) Brahman Cattle. The Brahman is an American breed of zebrine beef cattle. It was bred in the United States from 1885 from cattle Kankrej, originating in India, imported at various times from the United Kingdom, from India and from Brazil. The Brahman have a high tolerance to heat, sunlight and humidity, which is perfect for summers here in South Carolina.
Water Buffalo:
The water buffalo is a large bovid originating in the Indian subcontinent, Southeast Asia, and China. Today, it is also found in Europe, Australia, North America, South America and some African countries. River buffaloes prefer deeper water and they have very curious personalities. Their favorite thing to do is to lay in their pond at the farm and run around chasing each other at sundown every day.
American Buffalo:
We also have a pair of American Buffalo here on the farm. American Buffalo is another bovine that can out run a horse and be very agile. They can

weigh

upwards to 3,000 pounds. The American Buffalo can go from being a docile creature one minute and angry the next. In the 1800's Americans hunted Buffalo at such a pace that the breed almost became extinct.
Petting Zoo:
Our petting zoo consists of alpaca, miniature babydoll sheep, and miniature goats where children can interact with them and create memories that last a lifetime!